The Aspern Papers
- Henry James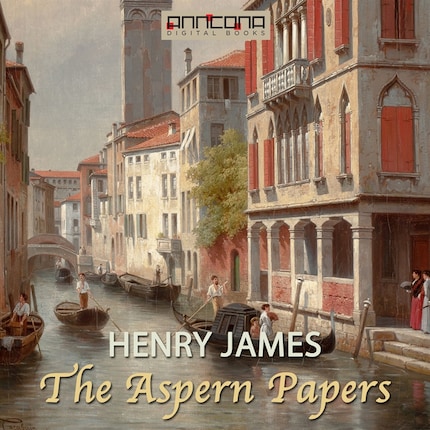 Resumen del libro
The Aspern Papers is a novella written by Henry James, originally published in The Atlantic Monthly in 1888, with its first book publication later in the same year.

One of James' best-known and most acclaimed longer tales, The Aspern Papers is based on the letters Percy Bysshe Shelley wrote to Mary Shelley's stepsister, Claire Clairmont, who saved them until she died. Set in Venice, The Aspern Papers demonstrates James' ability to generate suspense while never neglecting the development of his characters.

One of James's favorite short novels, The Aspern Papers tells of the efforts of the nameless narrator to procure the papers of a famous, but now dead, American poet. His attempts to secure them from the poet's former lover and her niece, now recluses in Venice, are stymied both by them, and by his own mistakes in his quest.

Total Running Time (TRT): 3h, 51min

Henry James, OM (Order of Merit) (1843-1916) was an American-born writer, regarded as one of the key figures of 19th-century literary realism.

He is best known for a number of novels showing Americans encountering Europe and Europeans. His method of writing from a character's point of view allowed him to explore issues related to consciousness and perception, and his style in later works has been compared to impressionist painting. His imaginative use of point of view, interior monologue and unreliable narrators brought a new depth to narrative fiction.

Henry James was nominated for the Nobel Prize in Literature in 1911, 1912, and 1916.