Give Me Liberty or Give Me Death
- Patrick Henry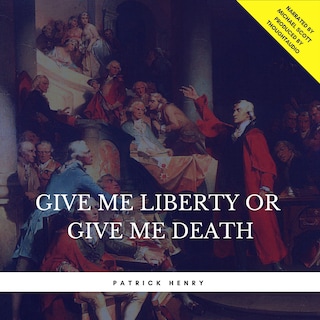 Resumen
On 20 March 1775, The Second Virginia Convention convened at St. John's Church in Richmond. They assembled to consider weighty matters concerning the tyranny and oppression of the Crown. Many favored continued conciliatory measures. A thirty-nine year old delegate from Hanover County named Pätrick Henry took a seat in the third pew.

Here sat a man with a burden. He knew he faced "an irresolute body; that he would be opposed by the powerful, wealthy, Tory element among the members. He realized that the Loyalists were insidiously entrenched and the outcome was uncertain. Pätrick Henry's risk was tremendous – one that could easily bring him to the block."

But Mr. Henry feared not man that can destroy only the body – he feared God who can destroy both body and soul. "Liberty" burned in his heart and flowed through his veins. "Death" was to be preferred before cowering in fear before the British leviathan. Mr. Henry was the archetype Southerner whose motto "Liberty or death, " exhibited a bravery and patriotism seldom seen today.

Here is his famous speech delivered 23 March 1775.
© 2018 AB Books (Audiolibro)
© 2018 Patrick Henry (Audiolibro)