All Things Bright and Strange
- James Markert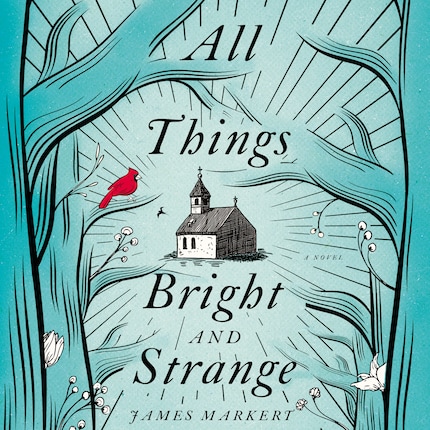 Resumen del libro
In the wake of World War I in the small, Southern town of Bellhaven, South Carolina, the town folk believe they've found a little slice of heaven in a mysterious chapel in the woods. But they soon realize that evil can come in the most beautiful of forms.

The people of Bellhaven have always looked to Ellsworth Newberry for guidance, but after losing his wife and his future as a professional pitcher, he is moments away from testing his mortality once and for all. Until he finally takes notice of the changes in his town . . . and the cardinals that have returned.

Upon the discovery of a small chapel deep in the Bellhaven woods, healing seems to fall upon the townspeople, bringing peace after several years of mourning. But as they visit the "healing floor" more frequently, the people begin to turn on one another, and the unusually tolerant town becomes anything but.

The cracks between the natural and supernatural begin to widen, and tensions rise. Before the town crumbles, Ellsworth must pull himself from the brink of suicide, overcome his demons, and face the truth of who he was born to be by leading the town into the woods to face the evil threatening Bellhaven.